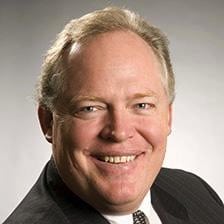 Grant D. Aldonas
Grant D. Aldonas is the principal managing director of Split Rock International, a Washington, D.C.-based trade and investment consulting firm he founded in 2006. Mr. Aldonas also serves as the Executive Director of the Institute for International Economic Law at Georgetown University's Law Center, and is a member of the board of directors of the Information Technology and Innovation Foundation. Prior to launching Split Rock, Mr. Aldonas had a distinguished career in law, business, and government focusing on international trade and investment. He was, from 2001-2005, the U.S. Under Secretary of Commerce for International Trade. In that capacity, Mr. Aldonas served as "America's Salesman," promoting U.S. exports globally and managing a federal agency with a budget of $350 million and 2,400 employees in 80 countries worldwide.  Before assuming his position as Under Secretary of Commerce, Mr. Aldonas served as Chief International Trade Counsel to the Senate Finance Committee, the top trade policy position in Congress. During his tenure on Capitol Hill, Congress enacted several historic trade bills, including the Trade and Development Act of 2000 and legislation normalizing trade relations with China following its accession to the World Trade Organization. Mr. Aldonas was a partner with Miller & Chevalier, a Washington, D.C. law firm, prior to joining the Finance Committee. He built a broad-based practice advising many of the world's leading corporations on international trade, investment, government contracts, taxation and international litigation. While in private practice, Mr. Aldonas also served, in 1995, as Counsel to the Bipartisan Commission on Entitlement and Tax Reform and, in 1996, as an Adviser to the Commission on U.S.-Pacific Trade and Investment. He was also a leader in the American Bar Association's Section of International Practice, serving as the Chair of the ABA's Task Force on Multilateral Investment Agreements and as Vice Chair of its Committees on Trade and Foreign Investment.  Mr. Aldonas began his career as a diplomat, serving in the U.S. Foreign Service, from 1980-1984, and as a trade negotiator in the Office of the United States Trade Representative, from 1984-1985. He is a native of Minnesota and received his B.A. in International Relations in 1975 and his J.D. in 1979 from the University of Minnesota. He is married with three children.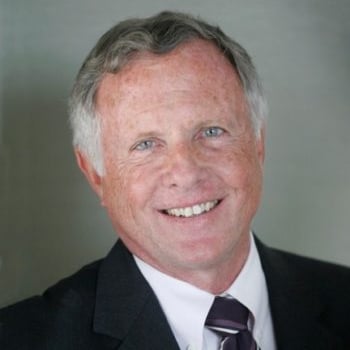 Peter F. Allgeier
Ambassador Peter Allgeier has forty years of experience in negotiating  international trade and investment issues, in both government and the private sector. He is currently President and CEO of Nauset Global, LLC. At the Office of the U.S. Trade Representative, he served as the Deputy USTR and as U.S. Ambassador to the World Trade Organization (WTO), also serving twice (2005, 2009) as Acting US Trade Representative. Before his appointment as Deputy USTR, he served in a series of senior negotiating positions covering Asia, Europe, the Middle East, and the Western Hemisphere.   From 2012-2016, Ambassador Allgeier served as President of the Coalition of Service Industries (CSI), representing the international trade and investment interests of the American service economy. including major international companies from the banking, insurance, telecommunications, information technology, express delivery, audiovisual, energy services, and other service industries. Prior to his leadership of CSI, he served as President of C&M International, a trade consulting firm based in Washington, DC. He is the recipient of the Distinguished Service Award from the Washington International Trade Association (WITA) and the Woodrow Wilson Distinguished Alumnus Award from Johns Hopkins University School fo Advanced Internatioal Studies (SAIS). He has a Ph.D in International Economics from the University of North Carolina at Chapel Hill; and MA in International Relations from Johns Hopkins University and a A.B. in International Relations from Brown University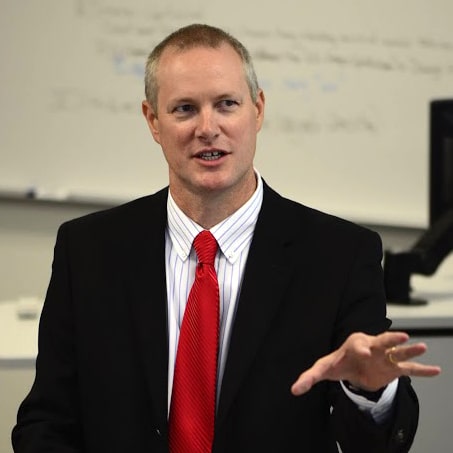 Rodney D. Ludema
Rodney D. Ludema is a Professor of Economics, with a joint appointment in the School of Foreign Service and the Department of Economics. He received his B.A. from Calvin College and his M.A., M.Phil. and Ph.D. degrees in Economics from Columbia University.  Professor Ludema specializes in the area of international trade.  His research interests include the political economy of trade policy, international trade bargaining, preferential trade agreements, trade and the environment, GATT rules and dispute settlement, and economic sanctions.  He served as Chief Economist of the United States Department of State from 2014 to 2016, and as Senior International Economist in the White House Council of Economic Advisers, 2012-13. 
 At Georgetown, he teaches international trade in the undergraduate, MSFS and PhD programs.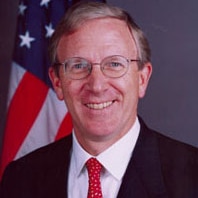 Charles P. Ries
Vice President for International, Rand Corp.
Ambassador Charles Ries is vice president, International at the RAND Corporation, where he oversees RAND's international offices and relationships, as well as a senior fellow whose research has focused on the economics of development. While on a leave of absence from RAND in 2010, Ries was executive vice president of the Clinton Bush Haiti Fund. At RAND, Ries has led projects on the economic effects of Brexit, the costs of the Israeli-Palestinian conflict, and national security decision-making, among others.   Ries' three decades in the U.S. diplomatic service included an assignment as coordinator for Economic Transition in Iraq at the U.S. Embassy in Baghdad (2007–2008), where he was responsible for oversight of assistance and economic policy initiatives. He served as U.S. ambassador to Greece (2004-2007), and principal deputy assistant secretary of State for European Affairs (2000–2004). Ries oversaw economic sections at U.S. Embassy London and the U.S. Mission to the European Union. He served as deputy assistant U.S. trade representative for North American Affairs and was a member of the NAFTA negotiating team. Ries is the recipient of the State Department's Cordell Hull Award for Senior Economic Officers, the Distinguished Honor Award, Presidential Meritorious Service Award, the Rockwell Schnabel Award for U.S.-EU Relations, and several Superior Honor Awards. For his service in Iraq, he received the Department of the Army's Outstanding Civilian Service Award. He is a member of the Academy of American Diplomacy.  He has M.A, and B.A. degrees in international studies from Johns Hopkins University.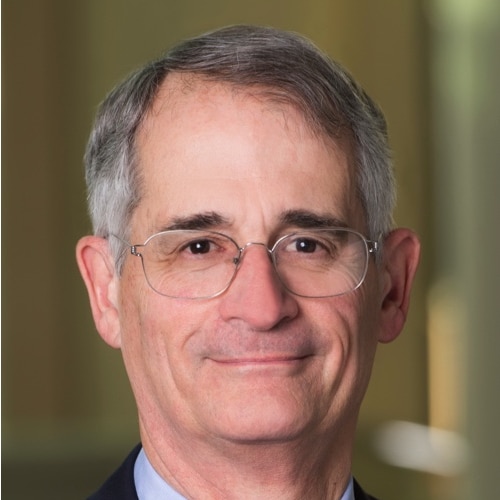 Bruce Stokes
Bruce Stokes is director of global economic attitudes at Pew Research Center, where he assesses public views about economic conditions, foreign policy and values. He is also a non-resident fellow at the German Marshall Fund and an associate fellow at Chatham House. He is the former international economics correspondent for the National Journal, a former senior transatlantic fellow at the German Marshall Fund and a former senior fellow at the Council on Foreign Relations, where he is a member. Stokes is a graduate of Georgetown University's School of Foreign Service and Johns Hopkins University's School for Advanced International Studies. He has appeared on numerous television and radio programs including CNN, BBC, NPR, NBC, CBS and ABC and is a frequent speaker at major conferences around the world.